When I started my event planning business, I knew that people needed to know I was an event planner, who could help them plan their events. Sounds simple, right? Well, it should be. Until life gets in the way.
I soon learned that each of my potential clients had a life, and demands on their time. They were busy with kids, work, hobbies, interests, friends. In an ideal world, I knew my clients would find me, when they went to pick the absolute best person to plan their dream corporate outing or family reunion. But, I also knew that life gets in the way, sometimes.
As I built my business, I noticed that many potential clients go with the approach I call 'top of mind.' They tend to select the first event planner that comes to mind...Maybe it's a friend, or a friend of a friend, or someone a former co-worker used.
One night, while I was having dinner with my friend Rachel, we were discussing (or lamenting, maybe :-)), the realities of running a local business while parenting small children. When my kids were at school, my potential clients were at work. When my potential clients were out and about, during evenings and weekends, looking for someone like me to plan their events, I was busy being a mom.
Later that night, as I drove home from that dinner, the idea came to me.
What if I could find a way to reach those clients when they were available, but spend the time reaching them when I was available?
The idea for 18er was born.
Whenever I talk with Rachel (or any of my friends), one thing keeps coming up: everyone wants their posts to get published when their readers are active on social media, not when they create the actual posts.
So I designed 18er so that, with just one to two hours a week, I have my next month of social media content written and scheduled to get published exactly when I want.
I even include statistics to show me which keywords and hashtags as well as the best day of week and time of day that gets the most social media engagement. I keep that in mind as I schedule my future posts.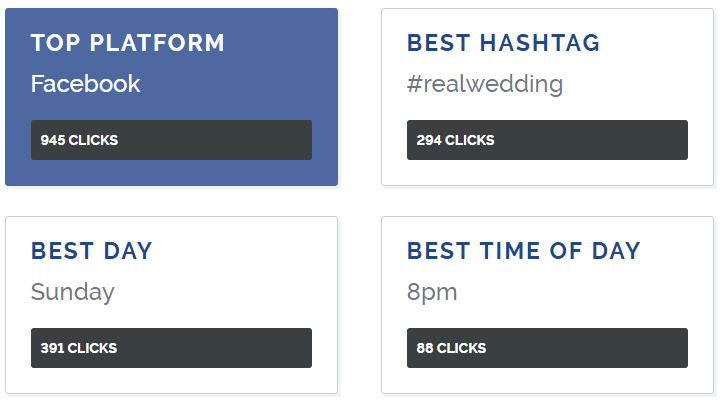 I still use that cheat-sheet I created a while ago, to wrap my head around image size requirements across various social media networks. When I told Rachel about it, she made a copy, and, before long, I was sharing it with all of my friends, and friends of friends.
As I was planning for 18er's features, I knew I had to find a way to automate and include that cheat-sheet. It made sense to build it as part of the Visual Composer, which has 40+ built-in simple yet beautiful templates to help me resize my images so they are compatible with the requirements of various social media networks.
I hated the time lost hopping between Facebook, Twitter, Pinterest, and Instagram! When you're a mom, or a parent, or just about anyone these days, your time is so valuable. I knew I had to build something like Streams, which lets me connect with and engage my friends, fans and followers across all of my social media accounts at once. I love having a dashboard that allows me to tweet, retweet, comment, and like from one page. It's one of the features on 18er that generates the most positive feedback.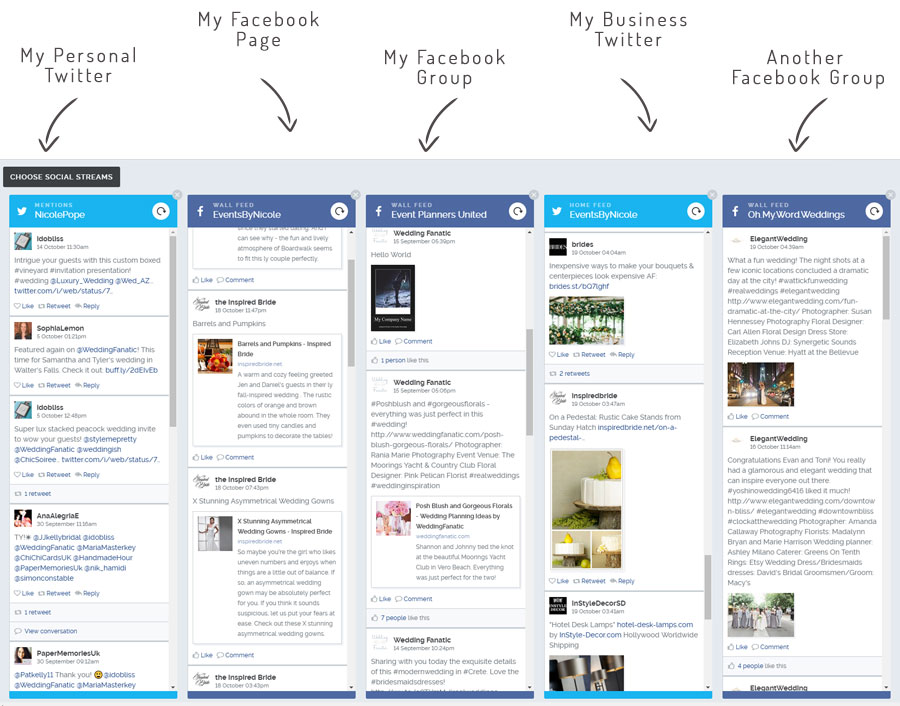 When I created 18er to solve my social media problems, frustrations, and just to give me more time, I couldn't wait to share it with my friends. Now, I'm ready to take it to the world and share 18er with you! 18er has made such a difference in our lives. I can't wait to hear about the changes it makes in yours!
18er was built so you can stay connected to your business while you grow your business.
Join us in making social media manageable. Sign up for a free account on 18er today.
Want to learn more about how 18er can make social media work for you? Check out this video!