99+ Ways A Small Business Owner Can Build a Local Following
by Natalie
I'm Natalie and I run a local event planning business in Nashville, TN. I love doing crafts with paper, especially origami and pop-ups. I worked in the wedding industry for years and I wanted to share few ideas / tips I learnt about building a local following.
For the wedding professional, connecting with brides-to-be at a local level is the most important part of getting attention and booking customers. But how does one get noticed? I've found many ways to stand out that have led to significant business. Offline and online, here are 100+ ways you can build a local following. So I hope you find this helpful in your business. Enjoy!
Download File (8 Pages)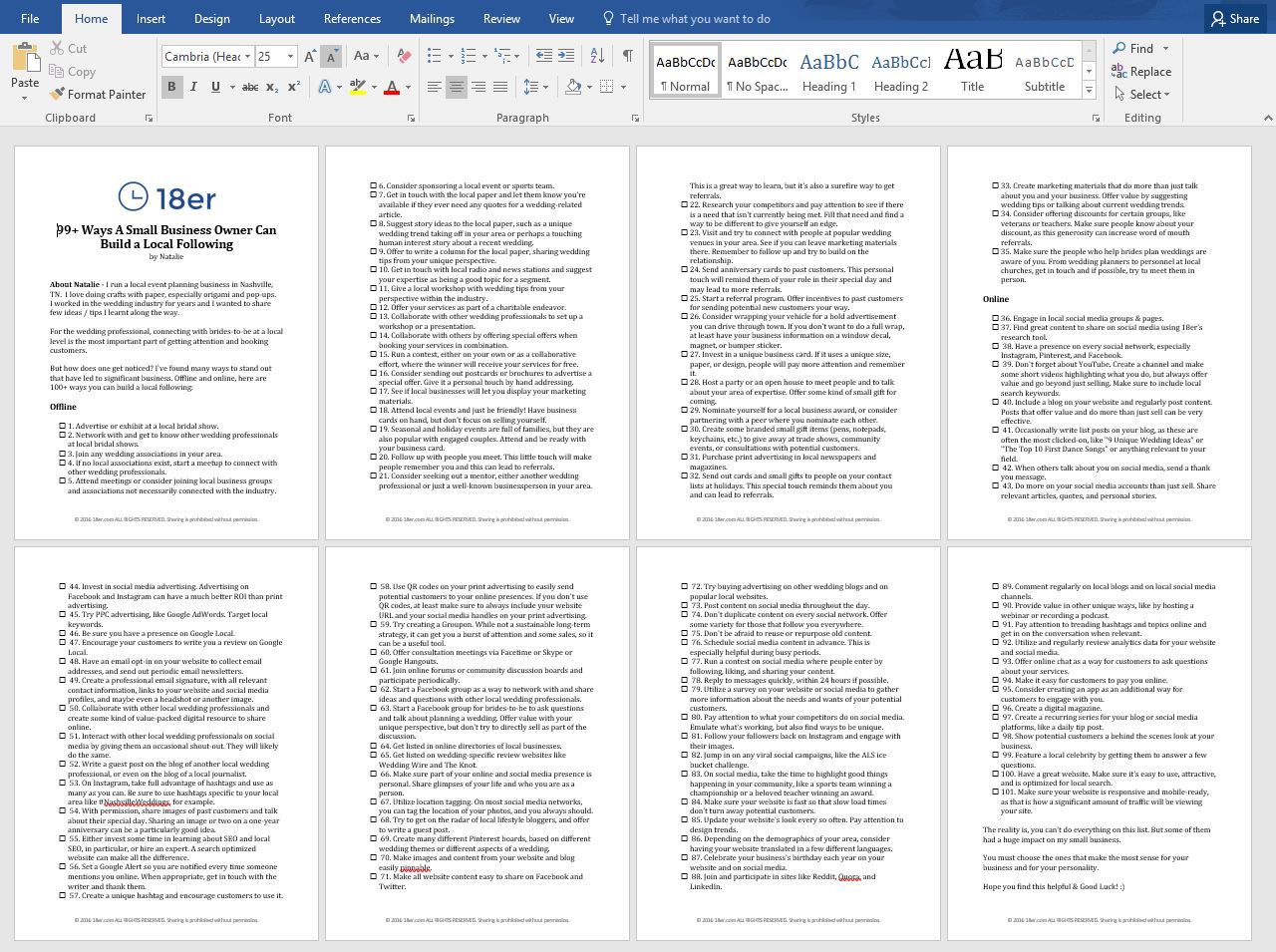 About 18er
We offer the simplest and most powerful social media management tool.
As your business grows, managing your social media accounts can quickly become a tedious and time consuming job. We are here to make sure that this doesn't happen.
Our goal is to make it simple, quick & fun so you can focus on nothing but growing your business.
It's free. No hidden fees. No contracts. Cancel anytime.